Gefilte Swing in concert
6 October 2019-19 h 00 min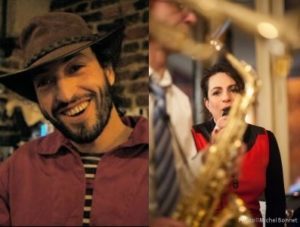 What better than a festive, joyful and colorful concert, to close one week and start another one?
That's what you will find on Sunday October 6th, from 7 pm at our regular spot, the Point Bar, where Saïd and his team will show you a warm welcome, where you can dine or simply have a drink.
So don't hesitate ! Please join us at 7 pm for an aperitif , and when the party starts, clap your hands and sing along with us !
Réservations at tel: 09 51 91 12 67